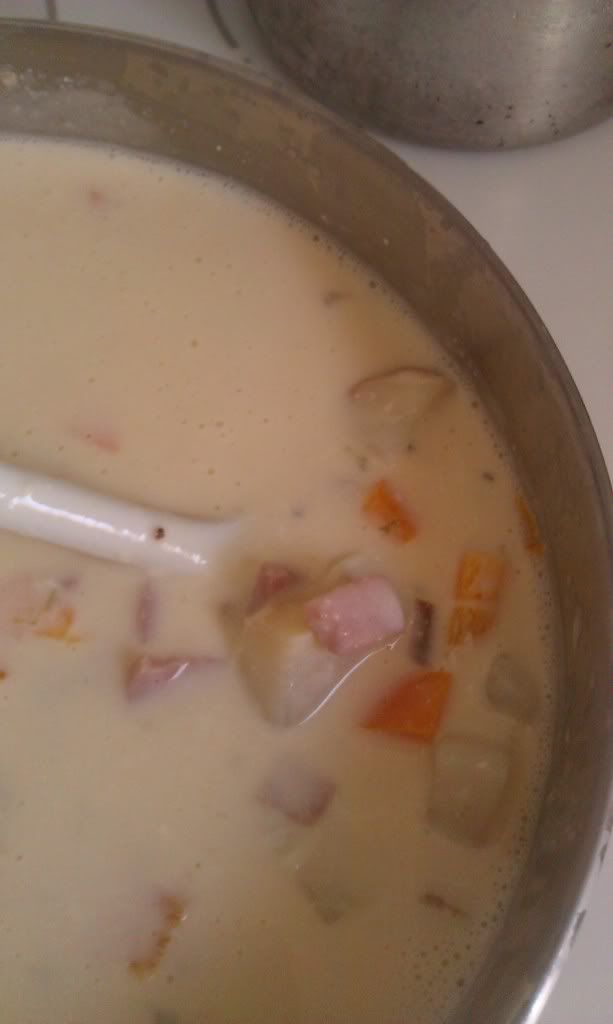 Today, I had enough baked taters that, had I wanted to, I'd have been able to make that mountain of mashed that Richard Dreyfus sculpted in Close Encounters of the Third Kind.
Sometimes, when you have too many baked potatoes, there will come a point when you no longer want twice-baked or cottage fried spuds, but want something a little more appropriate for the damp and chilly evenings of early spring. My pop is a big fan of soups, and I do follow in his footsteps, there.
The fun thing about soups, in my mind, is that you don't really need a recipe to make it right. All you need, besides a mess of leftovers (or fresh stuff, if you must), is a little courage and some tastebuds. And a stock pot.
I had all of the above, and lots more.
Besides the potatoes from the land at the top of the bean stalk,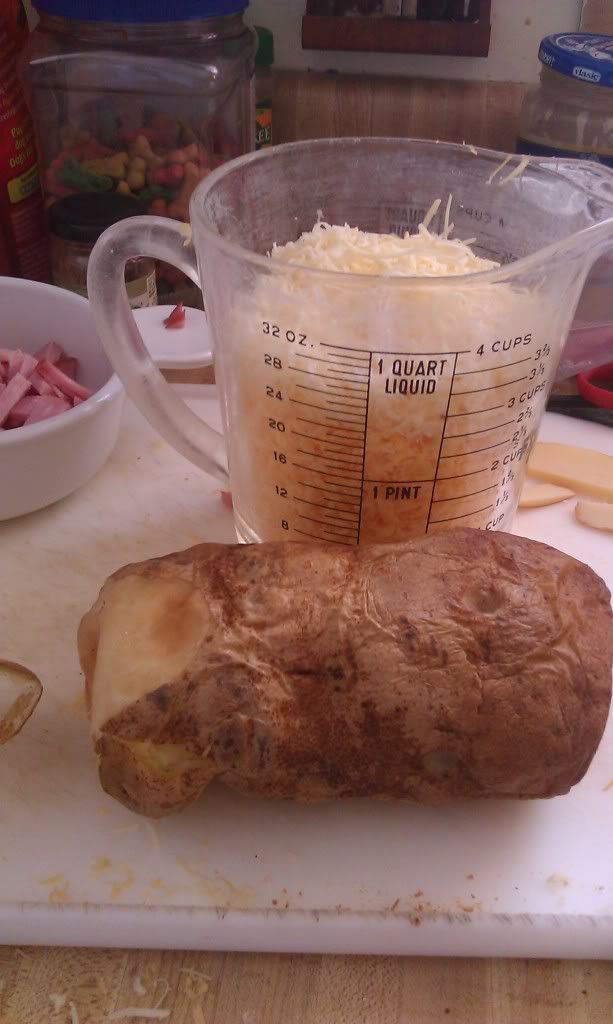 I had carrots,
celery,
onions,
ham,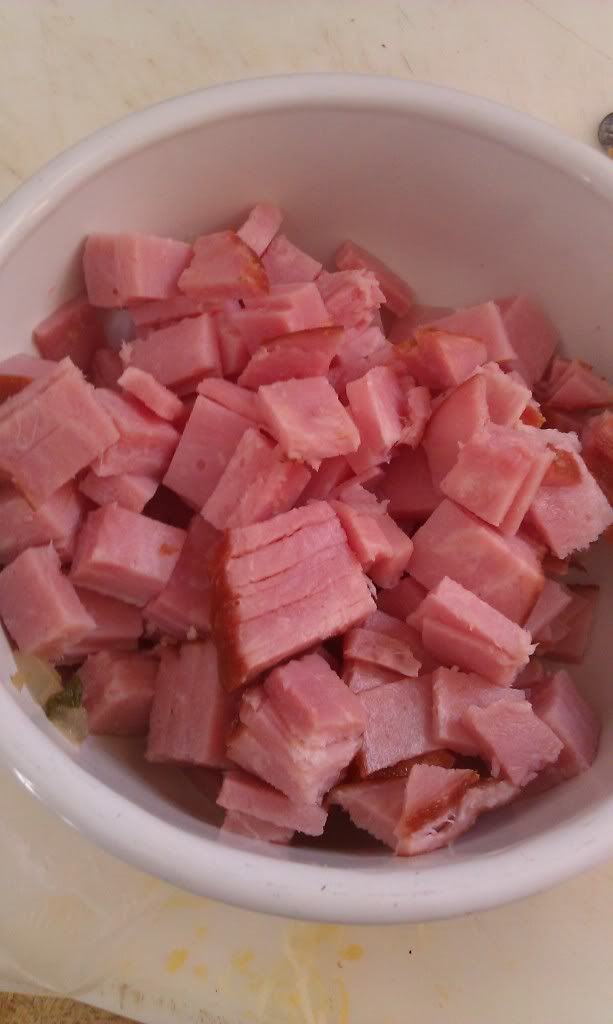 sweet pepper,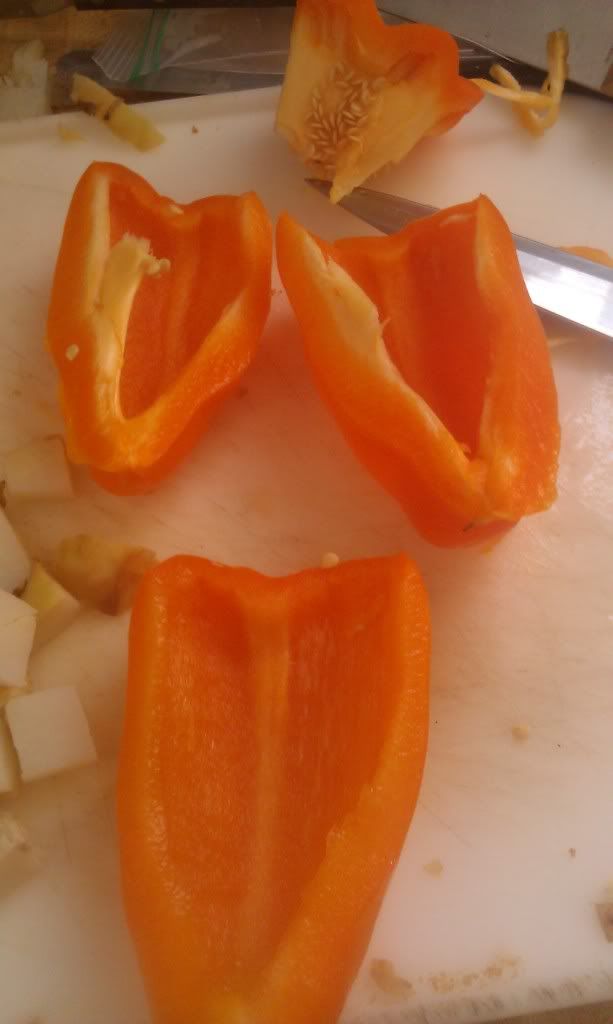 extra-sharp cheeses,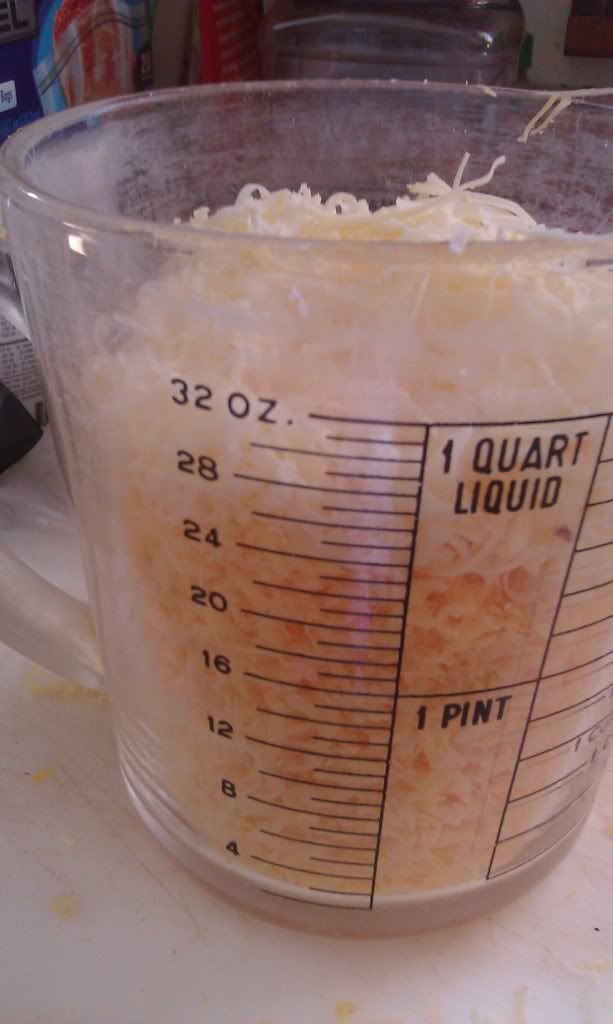 other dairy products,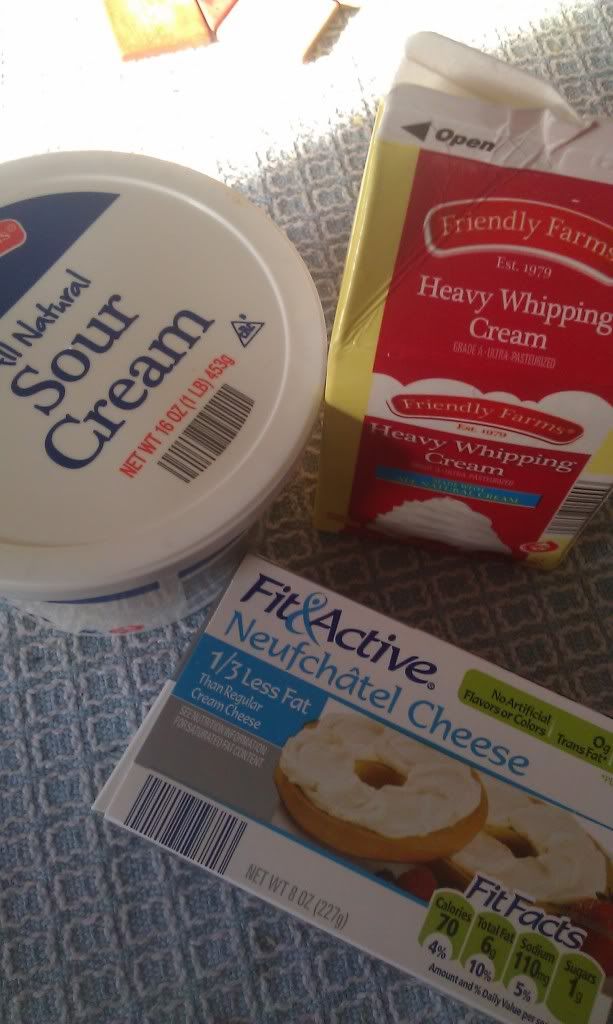 and water. Plenty of water.
And thus was a pot of soup begun.
Cheesy Baked Potato Soup
Ingredients:
1 1/2 quarts water
2 large carrots, sliced(about 1 cup)
1 small onion, chopped (about 1 cup)
2 stalks celery, leaves included, chopped (about 1 cup)
1 clove garlic, crushed or finely minced
Salt, pepper to taste
3-4 cups baked potato
1 large sweet bell pepper
2 cups chopped ham (you may also opt for lean bacon)
1/3 cup corn starch
!/2 cup water
1 (4 oz) small brick light cream cheese (neufchatel)
1/2 cup sour cream
1 cup whipping or heavy cream
4 cups
extra-sharp
semi-moist cheeses (my choice is a mix of 3 parts extra-sharp cheddar and 1 part smoked gouda)
Directions:
In a 4-quart or larger pot, bring water to a boil. Clean and chop onions, celery, carrots, garlic, add to pot. Add salt & pepper.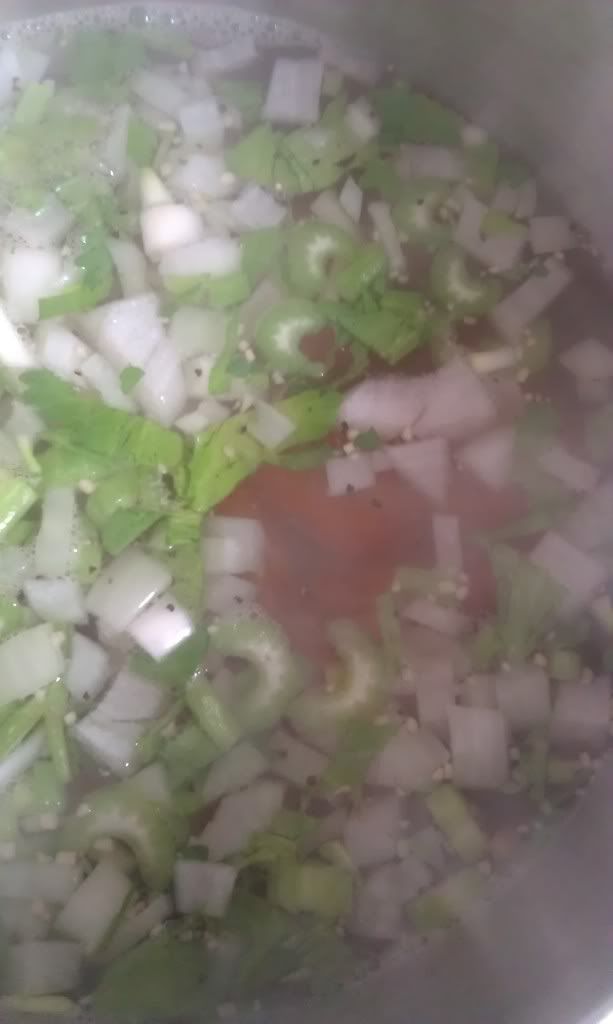 Return to boil, reduce and simmer at least 3 hours, or as much as 24 hours.Allow to cook down about 20%. If it reduces too much, just add some water back in. The water should look like tea - the longer it simmers, the darker it may have gotten. Scoop out the bits of vegetable and discard* (don't worry if the pepper remains in the water. It won't ruin anything).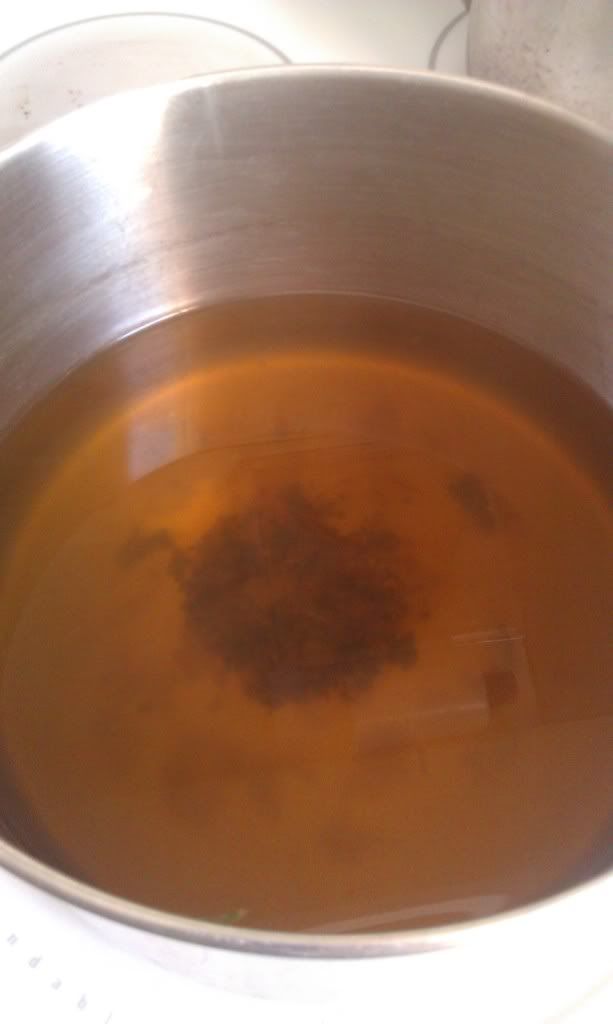 About an hour before serving, return water to boil. Add chopped ham, allow return to simmer over medium heat.
In a small dish or cup, mix corn starch and 1/2 cup water. Add to pot. Stir until slightly thickened. Reduce heat to low.
Peel the looser, papery skin off the potatoes, but don't worry about anything that shows determination to stick with its original tuber. We admire that in vegetable matter. Let some stay on.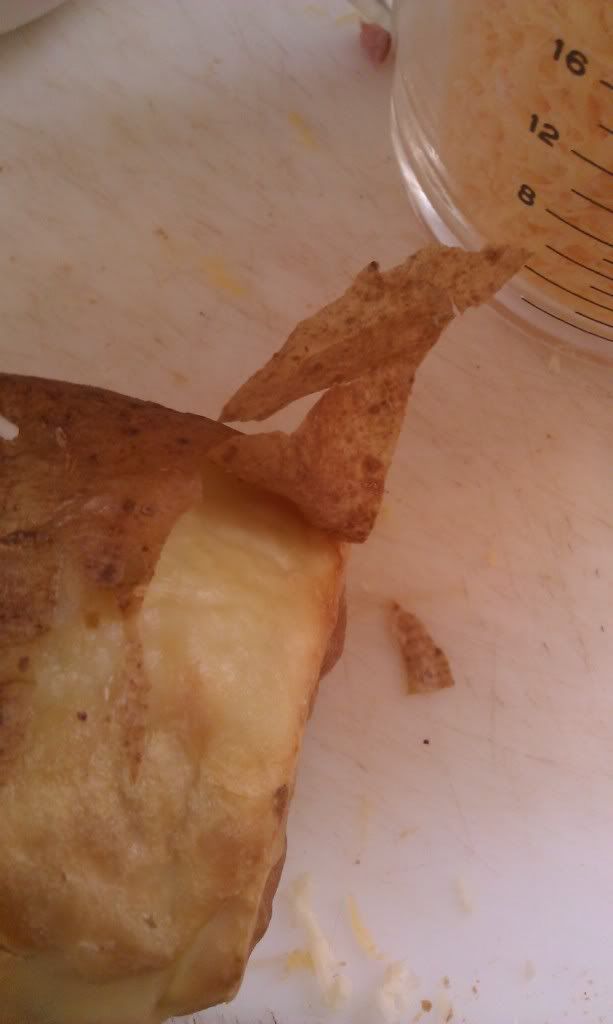 Chop those spuds into cubes, about 1/2 inch or so, but keep them smaller than bite size.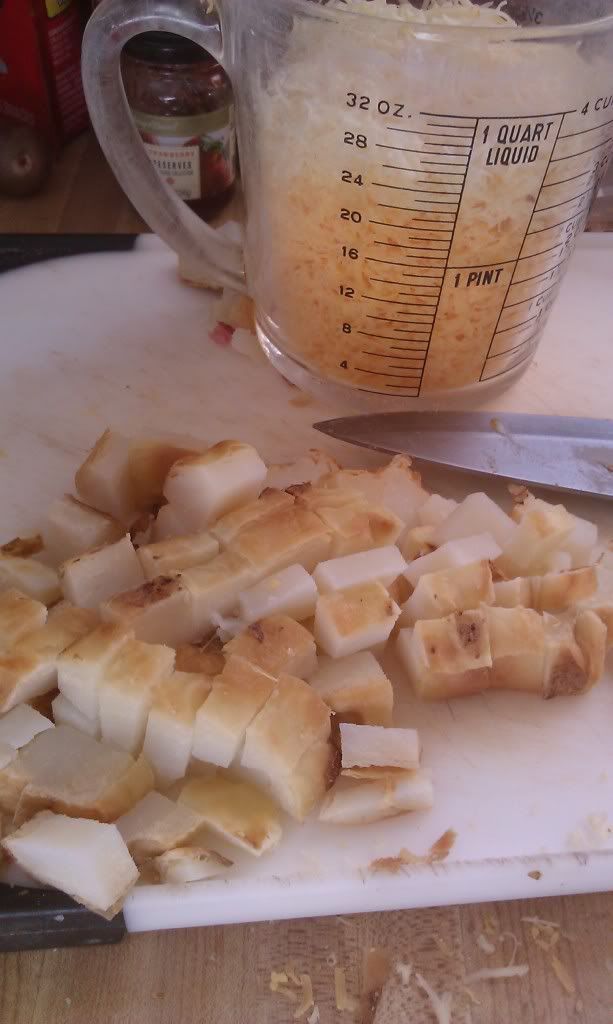 Clean, seed, and chop the sweet pepper.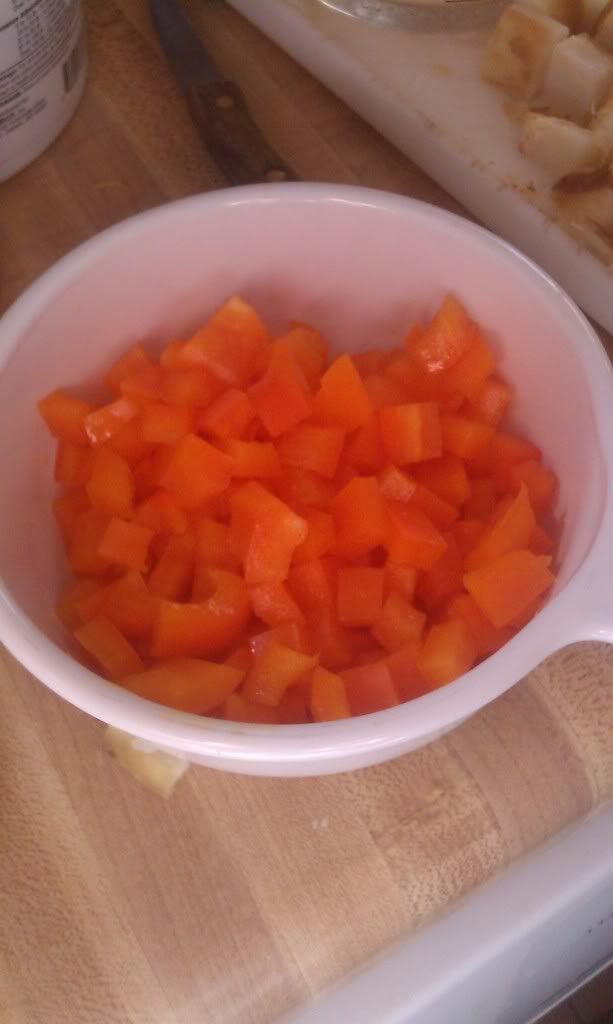 Add cream cheese to pot (I recommend putting it on a plate and popping it into a microwave oven until it's mostly melted – about 40 seconds at full, before adding, but, if you don't want to do so, or your nuke is misbehaving, just add it to the liquid in small chunks, and whisk in thoroughly. Don't be disheartened if tiny dots of it rise to the surface. They will eventually work themselves into the soup).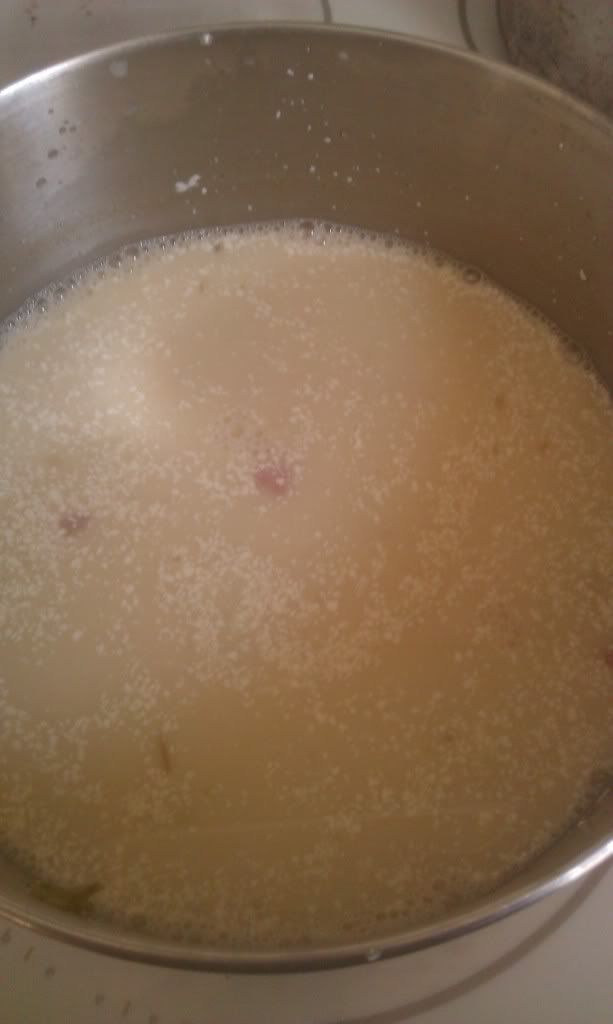 Add in sour cream. It, too, may start out with those little white dots on the surface. It, too, will mix in eventually.
Once it looks like it's mostly dissolved into the liquid, add the rest of the ingredients (cream, cheeses, potatoes, peppers).
Stir well, simmer on low heat until about 10 minutes before serving. Allow to stand and cool slightly. Serve hot with biscuits or a hearty bread and butter.
Serves many.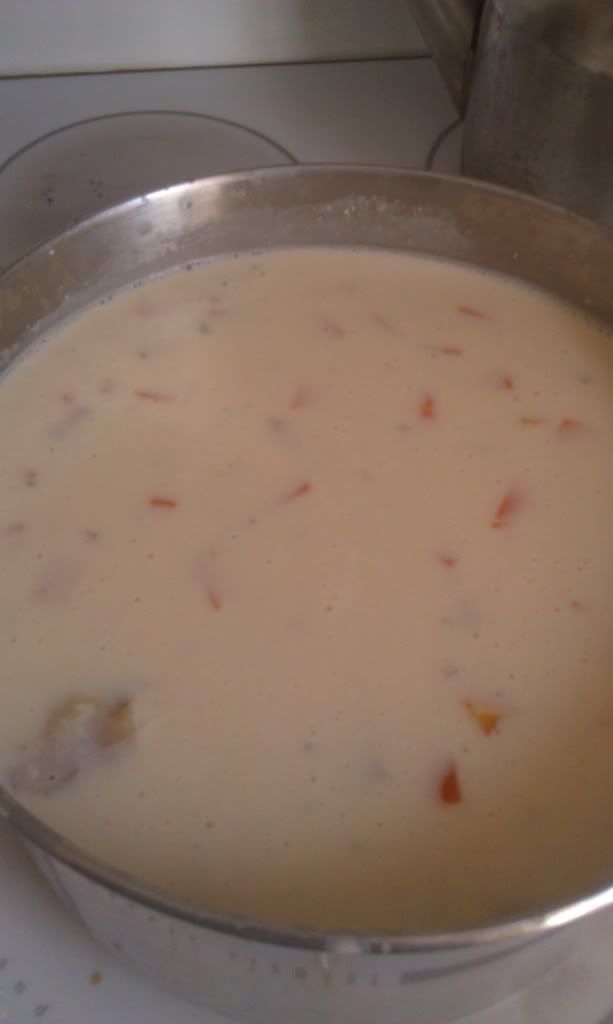 *
You are not required to throw the vegetables away – I've used them in frittatas and other dishes, even to give a lift to mashed taters (mixed with sweet taters, too!).
Note:
If you have a little frozen, fresh, or leftover steamed corn, you may enjoy stir-frying it in browned butter until caramelized, and serving as a garnish with some fresh chopped celery leaves.